FutaDomWorld v0.5 Public: "Claudia Part One"
---
Changelog:
Megaslut content:
-Three new sex scenes with Shopkeeper Stacy
-Claudia's tax day now contains an alternate payment option
-Betty now offers you an opportunity to earn a discount on the rent
-Ass-eating
-A new futa to talk to in the park
-School now contains a teacher
-Teacher now abducts you
-MREA no longer empty
-When captured by Shauna, Claudia/Demetria phone calls now result in something new.
Claudia Content
-Instead of the game not containing Claudia Part One, the game now includes Claudia Part One
-Cop Tropes
-Road Head
-Medical Play
-Eating ass
-Eating a lot of ass, we sort of all wrote ass-eating this release and didn't coordinate on that
-A Somewhat Humanized Claudia
-A Threesome
-"If you squint at it, it's kind of a foursome?"
-A Cliffhanger
Comments
Log in with itch.io to leave a comment.
I'm unable to get the 5a update.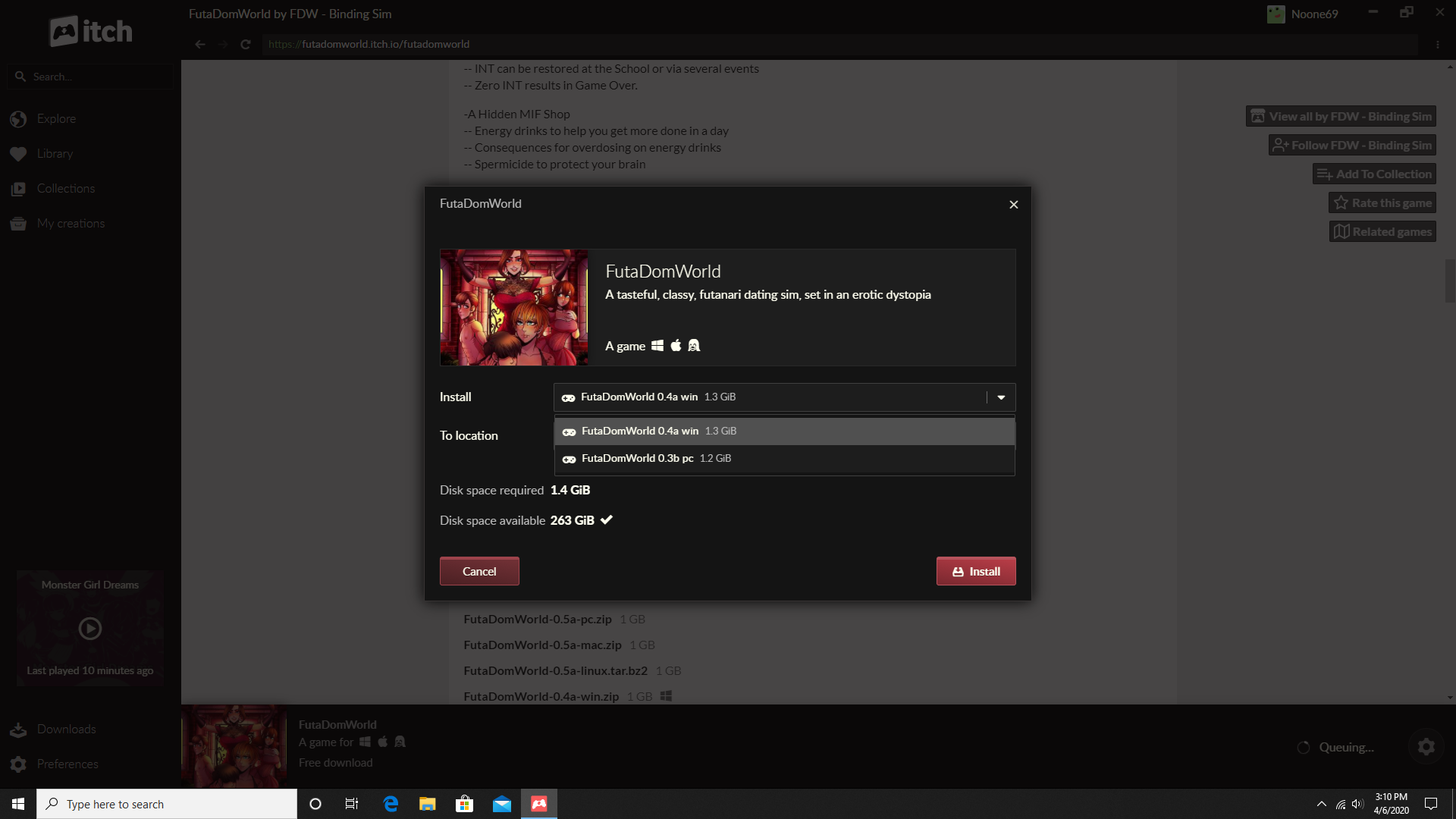 Update: I figured out I needed to download from an actual internet explorer, and not through itch.